Bagi peminat produk keluaran Apple, ini berita gembira yang anda semua nantikan!
Kini produk baharu mereka, iPhone 12 bakal dipasarkan tidak lama lagi.
Introducing iPhone 12 and iPhone 12 Pro. With the A14 Bionic chip, it's the most powerful iPhone yet.

— Apple (@Apple) October 13, 2020
Difahamkan keluaran kali ini merupakan yang paling dinanti-nantikan kerana mempunyai banyak kelainan baharu berbanding model yang sebelum ini.
Bagi tahun 2020, Apple bakal mengeluarkan iPhone 12 Mini, iPhone 12, iPhone 12 Pro dan iPhone 12 Pro Max yang mempunyai banyak update baharu termasuk dengan kapasiti bateri yang lebih tahan lama ditambah juga dengan A14 Bionic chip.
Selain itu, kualiti kamera juga semakin bagus jika dibandingkan dengan model iPhone 11 dan setiap gambar turut mempunyai filter baharu.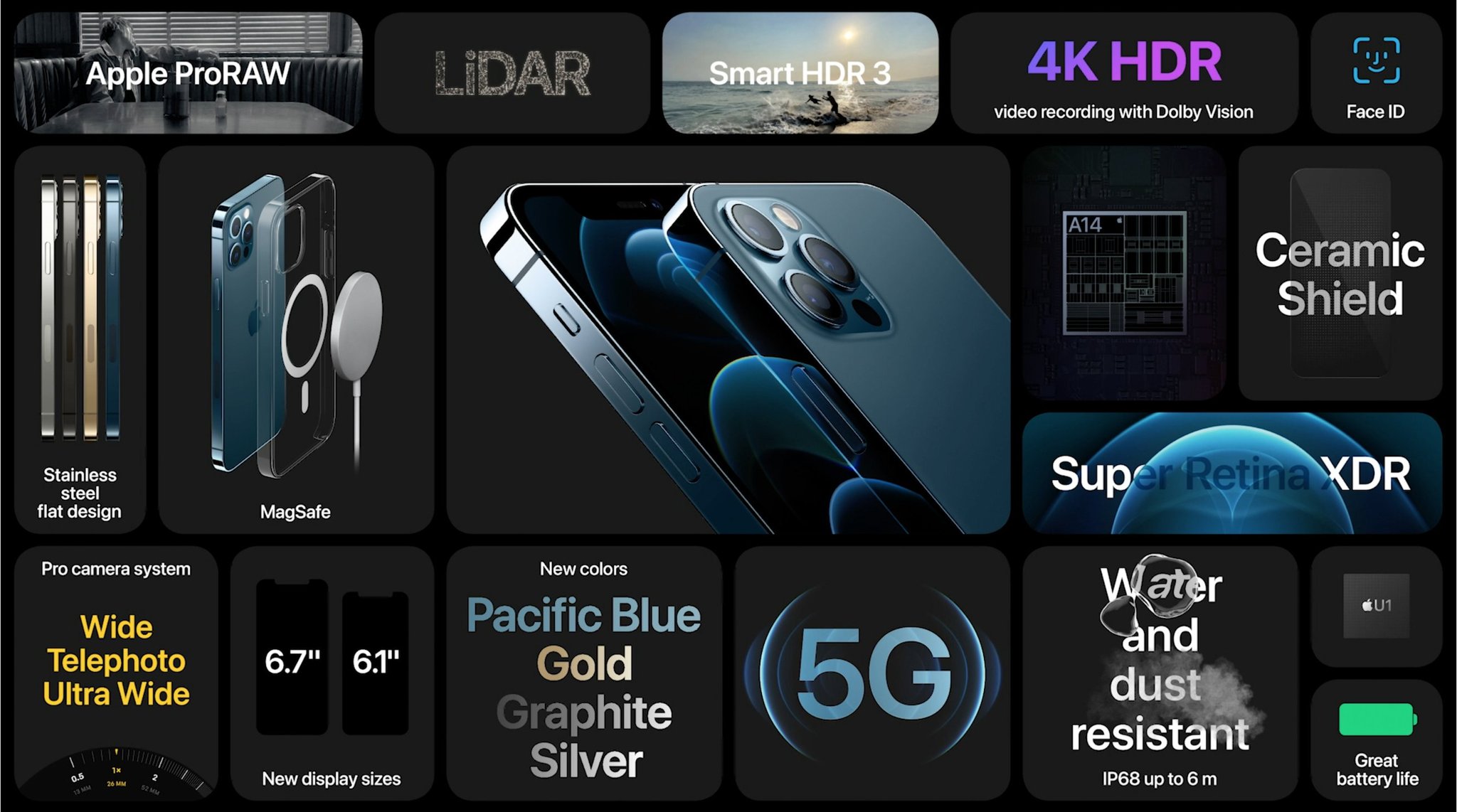 Untuk keluasan skrin pula, model ini bakal tampil bermula dengan saiz 5,4 inci sehingga 6,7 inci yang mana lebih besar berbanding model iPhone 11, iPhone 11 Pro ataupun iPhone 11 Pro Max.
Sekiranya maklumat ini benar, maka Apple akan mengeluarkan model iPhone yang paling besar saiznya berbanding model yang sebelum ini.
Oleh itu, harga rasmi bagi kesemua iPhone ini akan bermula daripada RM3,399 sehingga RM6,699.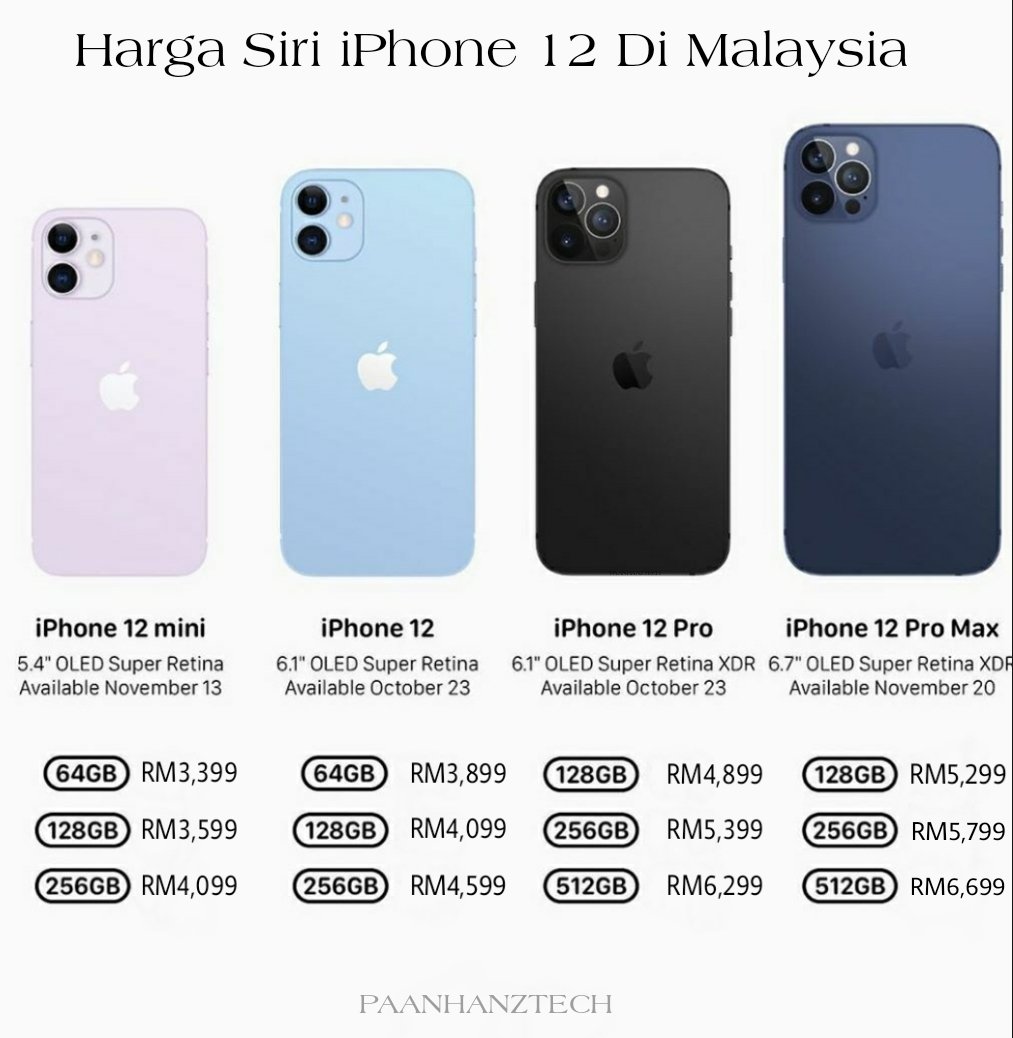 Disebabkan itu, harga bagi model iPhone 11 serta model lain akan menjadi lebih murah dan kebanyakan model juga bakal menghentikan pengeluaran mereka selepas ini.
Lebih menarik lagi, pengguna bakal merasai pengalaman menggunakan telefon bimbit yang mempunyai jaringan internet 5G yang mana akan memudahkan pengguna selepas ini untuk melayari internet.