Anugerah Bintang Popular Berita Harian baru sahaja melabuhkan tirainya pada 13 November lalu bagi tahun 2020.
Antara salah seorang pelakon yang paling dinanti-nanti ramai adalah Ben Amir atau nama sebenar Muhammad Amir Sabaruddin yang memenangi anugerah untuk kategori Pelakon TV Lelaki Popular.
Apabila ditanya lanjut mengenai ucapan dari 'kawan istimewa', Ben turut mendedahkan bahawa dia menerima ucapan tahniah daripada seorang pelakon dan penyanyi terkenal, Daiyan Trisha melalui panggilan telefon.
Menjawab gosip kononnya dia dan Daiyan Trisha mempunyai hubungan istimewa, Ben bagaimanapun menafikan perkara itu dan menganggap aktres itu hanya sebagai rakan industri.
"Kami kawan rapat, kita dalam industri yang sama dan saya pun banyak belajar daripada dia"

"Buat masa sekarang saya pun masih kenal-kenal je dengan dia, takde lah serius sampai nak bercinta" ujar Ben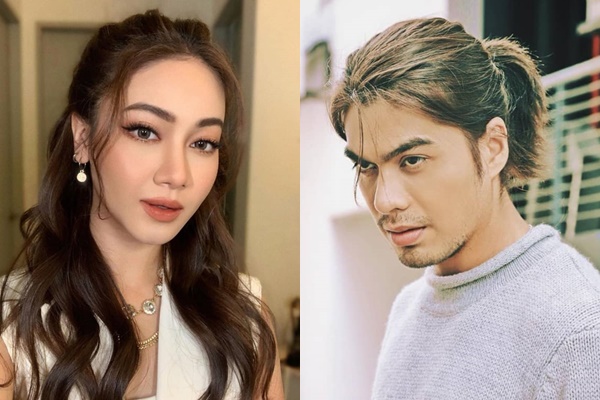 Apabila ditanya mengenai jodoh bersama Daiyan, Ben bagaimanapun berkata soal jodoh dia serah semuanya kepada Allah SWT.
"Bagi Ben semua tu jodoh daripada tuhan, kalau ada ada, kalau takde just go with the flow lah"
Sebelum ini hangat diperkatakan mengenai Ben dan Daiyan yang dilihat keluar berdua-duaan menikmati sarapan pagi sehingga menjadi perbualan dan pertanyaan ramai orang adakah mereka berdua menjalinkan hubungan cinta.
Baca artikel sebelum ini : Gambar Keluar Berdua Tersebar, Ben Amir Dan Daiyan Trisha Bercinta?