Makin lama makin dah biasa duduk dalam rumah kan? Makin banyak luangkan masa dengan telefon, main game, tengok atau buat content TikTok yang menarik, kerja dari rumah, belajar secara dalam talian, tengok Live Instagram dan macam macam lah. Itulah kenyataannya, lama lama dah jadi kebiasaan.
Hidup kita pun bersosial menerusi Internet seiring dan sesuai dengan keadaan pandemik sekarang ni.
Tapi.. lebih seronok kalau dapat buat semua ni dengan internet tanpa had dengan kuota kelajuan yang lebih banyak kan? Layan K-Drama pun syok je tanpa gangguan. 
Internet Tanpa Had dengan Kuota Kelajuan Yang Lebih Banyak?!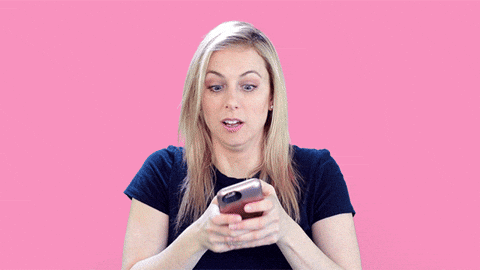 Dah 2021, pilihan utama orang ramai semestinya capaian internet tanpa had serta kuota Internet pantas. Sama ada dalam dunia pekerjaan, pendidikan dan juga dunia hiburan, semuanya gunakan internet dan mestilah nak yang laju serta tanpa had kan. 
Apa kata jom alih ke Celcom Xpax Tanpa Had Baharu yang semestinya berikan anda internet tanpa had dengan kuota Internet Pantas Tanpa Batas. Turn On The Powaaah. 
Apa Yang Best Turn On The Powaaah Oleh Celcom Xpax Ni?
Baru baru ini, Celcom telah memperkenalkan Xpax Tanpa Had Baharu yang dibawakan khas bersama internet tanpa had dengan lebih Internet Pantas Tanpa Batas
Pengguna boleh mengaktifkan kelajuan internet pantas ketika mereka memerlukan kelajuan untuk strim rancangan dalam HD penuh, permainan video tanpa sekatan serta muat turun lebih laju! 
Apa yang membuatkan ia istimewa dan terlalu POWAAAH untuk semua, dalam pas ni lah pengguna akan dapat langganan 6 bulan akses percuma di iQiyi VIP untuk hiburan Asia terhangat termasuk semua K-Drama, C-series, rancangan tempatan, anime dan pelbagai lagi.
Bukan itu sahaja, pengguna akan dapat internet serta panggilan tanpa had juga. Celcom Xpax juga akan bagi korang 3GB Hotspot tau. Masa ni lah sesuai nak maraton semua drama dan rancangan yang ada! Dah la internet tanpa had, serta ada kuota Internet pantas.
Nak tahu lebih lanjut dan update terkini tentang Celcom Xpax Prepaid ni? Klik DISINI atau korang boleh check dekat Facebook, Instagram, Twitter dan Youtube Celcom Xpax!
Oh ya! Ingat Celcom Xpax, Ingat #POWAAAHOnWithXpax